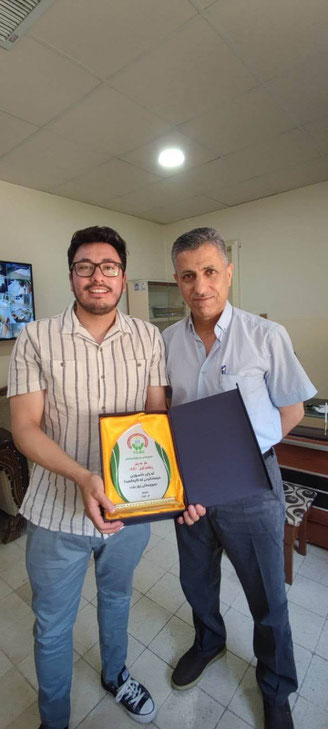 ARI - our humanitarian Organisation has renovated and painted the walls of the swimming pool at the Teaching Children Rehabilitation Centre in Slemani. 
Sergio - our collegue and current house mate from Columbia has painted all those nice pictures on the walls.
Unfortunately, we found the old epoxy paint of the swimming pool to be cracking, leaving sharp edges and coming easily off the wall. So we had the CMC - Mapei company from Slemani to remove the old paint and to paint it with elastic polyurethane polymer paint. 
Andi has also grinded the mosaic tiles to be shiny again.